University of the Sunshine Coast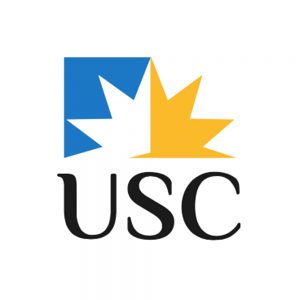 Established: 
1996
Location:  Five campuses in Queensland – Sunshine Coast, Moreton Bay, Caboolture, Fraser Coast and Gympie
Student Population:  Over 18,100 students
CRICOS:  01595D
About USC
At the University of the Sunshine Coast (USC) every student matters to us, which is why we're rated one of Australia's best universities for overall student experience. No matter what kind of future you're looking for, you can find it at USC. Our programmes offer the choice and flexibility you need to get started on any career goal.
USC programmes include a strong focus on the core skills you'll need in the future workplace. No matter what you study, you'll learn to communicate well, solve problems and think creatively. USC students receive a high-quality educational experience, while enjoying the relaxed lifestyle that Queensland offers. Our students benefit from a friendly and supportive campus environment, access to highly qualified teaching staff, personal attention, and modern technology and facilities. If you are looking to study abroad, either for a short period or for your entire degree, USC has something to offer you at our five study locations across coastal South East Queensland: USC Sunshine Coast; USC Moreton Bay; USC Caboolture; USC Fraser Coast; USC Gympie.
Everything you need to know
Queensland
All of our campuses are in south-east Queensland, on the east coast of Australia. Queensland is famous for its warm climate, pristine beaches, tropical rainforests, and access to the Great Barrier Reef. It is also home to vibrant cities and some of Australia's favourite coastal towns, including Noosa.
USC Sunshine Coast
USC is an Australian public university. Our main campus is in Sippy Downs on Queensland's Sunshine Coast. The Sunshine Coast is a destination of endless beaches, expansive hinterlands, a warm climate and a relaxed and friendly community. Approximately 328,000 people call the Sunshine Coast home, making it the third most populous region in Queensland. Just an hour's drive north of the state's capital, Brisbane, it is home to the architecturally diverse USC Sunshine Coast campus, which is renowned for its environmentally sustainable approach. The campus sits on a 100-hectare designated wildlife reserve, which provides sanctuary to native Australian wildlife, including the resident Eastern Grey Kangaroos, reptiles, and birds. At USC Sunshine Coast, you will become one of the locals in no time and enjoy making friends with Australians, while also meeting students from around the world. The friendships, experiences and memories you make at USC are sure to last a lifetime.
USC programmes
USC is all about opportunity; whether that means practical work experience or the chance to pursue your passion, to connect with your community or to travel. USC has over 100 undergraduate and postgraduate programmes, with the choice and flexibility you need to get started on your career goals, whatever those are. For full details of USC programmes and fees visit usc.edu.au/international. Study areas include:
Business, IT and tourism
Creative industries, design and communication
Education
Engineering and science
Health, nursing and sports science
Humanities, psychology and social science
Law and criminology
Undergraduate Programmes
USC's flexible degrees allow you to create a programme to suit your needs and career ambitions. Our combined degrees give you knowledge and skills in two different but complementary areas.
Postgraduate Programmes
USC postgraduate degrees enhance your previous studies, or can create a change in direction or new start. Whether you are refreshing knowledge, advancing in your field, or discovering the joy of further learning, our postgraduate courses open a world of opportunities.
Why choose USC?
Studying abroad not only provides life changing opportunities, it is also an academic and cultural adventure — an adventure that allows you to move across the globe, and continue to undertake your academic studies, while fully immersing yourself in Australian culture.
1. Five-star education
USC has been awarded five stars for teaching quality, overall experience, first generation, learning resources, skills development and social equity.*
2. Five-star student satisfaction
USC is rated one of the top universities in Australia by students for the overall quality of their educational experience.**
3. Flexible degree options
USC students can plan their study pathways to meet their individual goals or gain credit from previous studies.
4. Academic skills assistance
USC provides ongoing access to individual consultations, workshops and online self-help resources.
* Good Universities Guide 2021
** Quality Indicators for Learning and Teaching (QILT) 2020